Motýlí Louka Guest House
About Pricelist Rooms & Interior Services Tips for Trips Contact Booking
---
Family Guest House
Guest House Motýlí Louka [Butterfly Meadow] is located in a small village name Chlum in the charminglandscape of the Protected Landscape Area (PLA), Železné hory, near the nature reserve Vápenice. Renovated farmhouse offers its guests comfortable accommodation and a rest in a large fenced garden.
The ground floor houses a large lounge with fireplace, glass doors combined with a garden terrace and a communal kitchen, equipped with electric stove, microwave, toaster, refrigerator, freezer, dishwasher.
On the first floor is an accommodation in a spacious 1 +1 apartment for 4 persons, as well as in one single room with extra beds, one double and one quadruple room.
On the second floor there is an attic room with lowered ceiling , which is equipped with two double beds. All rooms have private bathroom facilities.
In Krásné, located 3 km from Chlum, is a grocery store, restaurant and tennis courts.
Železné hory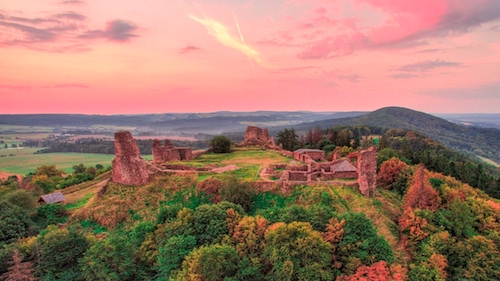 PLA Železné hory offers a wide variety of natural beauties.
You can roam the country side using marked hiking, biking and equestrian trails and horseback – given the existence of horse ranches (eg Kovářov) and riding stations (Krásné). In winter months you can take advantage of maintained trails in the vicinity of the guest house and Ski resort Hlinsko.
---