Restaurant U Šemíka ***
Our Story Daily Menu Menu Card Beverages Weddings Catering Booking
---
Restaurant
Among other things, the restaurant represents a pride of our hotel and it has become a renowned and sought after for its quality meals. The original library and interestingly structured spaces with vaulted ceilings create a unique atmosphere, where you can spend pleasant moments with your loved ones and enjoy our specialties.
In winter, a crackling fire in the fireplace, will make your stay nicer.
In summer, we invite you to sit on the romantic garden, where bears chimes from the nearby church of St. Peter and Paul. We also offer a separate sitting at large tables, for private parties up to 30 people.
The restaurant has 70 seats, garden offers 60 seats and front yard 16. Buffet style restaurant can hold up to 100 people.
Codex Vyssegradensis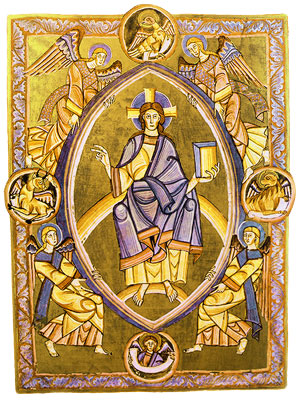 In the back part of our restaurant you can see absolutely unique, permanent exhibition of illuminations from the Codex Vyssegradensis, which is recognized as a national cultural monument, since 2005.
Outdoor Seating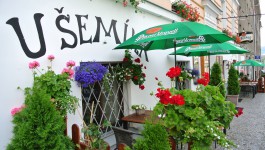 Front Yard with 16 seats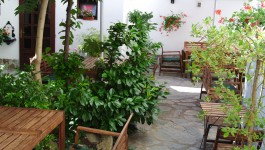 Back Yard with 60 seats, receptions up to 100 seats
---
2013
2014
2015
2016
2017
2018
---